The page displayed now.

TOP > Breakfast Guide
Breakfast Guide
Free light breakfast is prepared for the guests who stay at the hotel.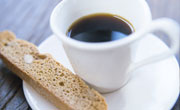 【Place】

Lobby 1F GRANBELL HOTEL AKASAKA

【Breakfast Time】

7:00 to 11:00

Please help yourselves.
We'd be grateful if you could take some at the Lobby on the 1st Floor and have it at your room.
MENU
※Please understand we may change the menu day by day.
※The photo is for illustrative purposes only